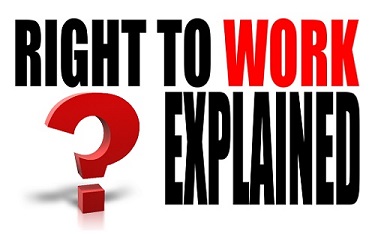 In Florida, activist options for education staff professionals & public employees are somewhat limited because we are employed in a 'right-to-work' state. These laws and provisions are set in our State Constitution and Statutes.

Walking off the job or reporting to work late is not an appropriate action and it comes with harsh consequences according to Florida law. It is important for all HSEF members to follow the law. As such HSEF cannot organize, support or condone concerted stoppages and slowdowns, absence from or abstinence of duties, and resignations. Even taking part in the organizing, instigating, or supporting of a strike is prohibited!

The penalties placed on public employees who strike are swift and severe. If you strike, you can be terminated, action may be brought against a certification you may hold, you will lose all of your retirement pension benefits, and if you are ever reemployed, it will be on probationary status for 18 months and your salary will be frozen for at least 1 year at the level it was when you began the strike.

Penalties against HSEF would also be very severe. HSEF would be decertified, lose the right to dues deduction and be fined $20,000 a day or the cost to the public for the strike. Additionally, officers and employees could face $50-$100 daily fines or jail time.
---
SO WHAT DOES RIGHT-TO-WORK MEAN?
Article 1, Section 6, of the Florida Constitution sets forth everyone's right to work in our state. It states: "The right of persons to work shall not be denied or abridged on account of membership or non-membership in any labor union or labor organization. The right of employees, by and through a labor organization, to bargain collectively shall not be denied or abridged. Public employees shall not have the right to strike."
This means that an employer cannot refuse to hire, or terminate an employee, just because they do not want to pay dues and participate in a union. On the other hand, this also means that any employee can join a labor organization and bargain collectively without fearing for your job. This hence, is your "right to work" in Florida. You have a right to work which is unaffected by union membership.
---
So What Can We Do?
Although the ability to strike is not available to us, there are still many other powerful actions that we can take together in our strength of numbers. We invite you to come be a part of the HSEF family and contribute to the building of our collective power and ability to make change!