Stop Privatization of Hillsborough County Public School Services
Privatization of public school services:
No real savings, plenty of disruption and a bad deal for Hillsborough County
A Request For Proposals (RFP) to turn over custodial services in Hillsborough County Public Schools was generated March 8, 2019 and the bidding period ended May 14, 2019. Currently no proposal has been brought to the School Board to vote on and School district leaders say the purpose of this move would be to save money, yet the costs associated with this shift will actually cost the school district more money.

Privatization attempts don't usually end up saving money. In our own school district & in examples across the country, providers make promises to lower costs and even save money in the short term, but the costs always rise, leading the private provider to ask for more money each contract renewal, or pull out of their commitment altogether if no more money is forthcoming.
We know by examples already set in Hillsborough County Schools that a private company can & will take its profits outside of the county and state, resulting in a net loss for the local economy. Right now HCPS has contracted services with a company based outside of the United States! Those who work in our schools now will see less in salary due to cuts in hours & positions, reducing their spending power locally, while a private company that wins the contract for the same services may send its profits outside of the county.
Another example that would present in the short term, would be the amount of money spent to buy out employees who choose to leave the district, which could easily wipe out whatever savings a private provider promises the school district. An even more expensive long term hidden cost would be the contractual requirement of transferring current employees to new positions within the district. This will be a cost we will explore and expose fully as proposals come in.

If our current custodians continue their jobs with a for-profit contractor, they will most likely see lower wages and reduced benefits due to cost cutting tactics such as reducing working hours. This will increase the strains on their families and will lead to further costs down the road for other county agencies as some workers will seek unemployment benefits, and the loss of insurance may shift health costs to the county.
Will the school district monitor the terms of the contract? In the current contract HCPS has with Kelly Staffing Services, the company cannot provide the number of workers needed to fill positions and has proven to not provide the quality of in house service promised as seen in numerous media reports. It will cost the district time and money to closely monitor the contract to make sure any company awarded a privatization contract upholds its end of the bargain.
Once a department is privatized, there is no turning back! When any department in our school district that is dependent on a significant amount of equipment, such as custodial services, is outsourced, it becomes nearly impossible to bring back the services in-house at a later date when the district realizes the true costs. The enormous capital costs associated with restocking equipment, tools, trucks, etc. and the cost to train new staff is typically impossible to fund and will never produce the quality service we have now. This fact is what contractors know will ensure long term contracts.

This idea is bad for our public schools and the children we serve, it's bad for our local economy, it's bad for our loyal school employees and it will end up costing more money than it saves.
Steve Cona (District 1) (813) 272-4052 Schools Represented
Stacy Hahn (District 2) (813) 272-4045 Schools Represented
Cindy Stuart (District 3) (813) 272-4052 Schools Represented
Melissa Snively VICE CHAIR (District 4) (813) 272-4618 Schools Represented
Tamara Shamburger CHAIR (District 5) (813) 272-4053 Schools Represented
Karen Perez (District 6) (813) 272-4045 District Wide Seat
Lynn Gray (District 7) (813) 272-4618 District Wide Seat
RESPONSE TO MAY 7 SCHOOL BOARD MEETING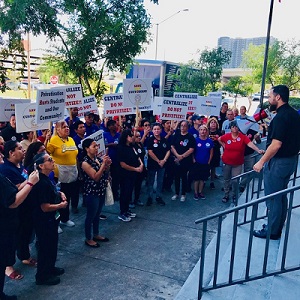 The leaders of our Hillsborough School Employees Federation are the employees who work for Hillsborough County Public Schools! Having a personal desire to privatize the jobs of a group of concerned public school employees, does not justify the accusations School Board Member Steve Cona made on May 7, 2019. Custodians, teachers, other support staff and our community have the right to exercise their freedom of speech and have done nothing more than express their justified concerns in a professional manner.
Download:

In response español to Steve Cona.pdf
CUSTODIAL PRIVATIZATION TIMELINE
If privatization was such a good idea, then why didn't Gibson Consulting recommend it? Did the Superintendent keep his word about centralizing two years ago? WHY ARE HCPS LEADERS ALLOWING THE BIDDING FOR YOUR JOBS TO CONTINUE?

WILL HCPS LEADERS KEEP THEIR WORD?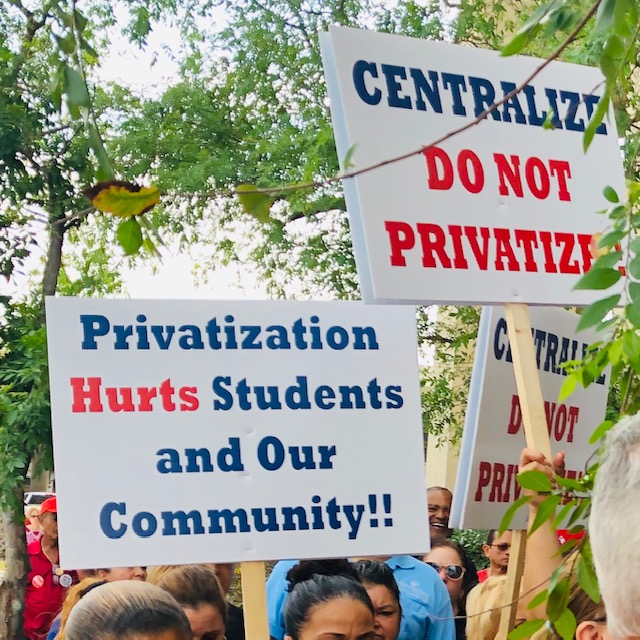 District administrators are now saying exactly what they said June 20, 2017... Deputy Superintendent of Operations, Chris Farkas, sent a letter today to HCPS Custodial Staff letting them know no decisions have been made and the district is RESTATING what was said in the summer of 2017.
Download:

A LOOK AT THE NUMBERS Espanol.pdf
ALL ABOUT THE RFP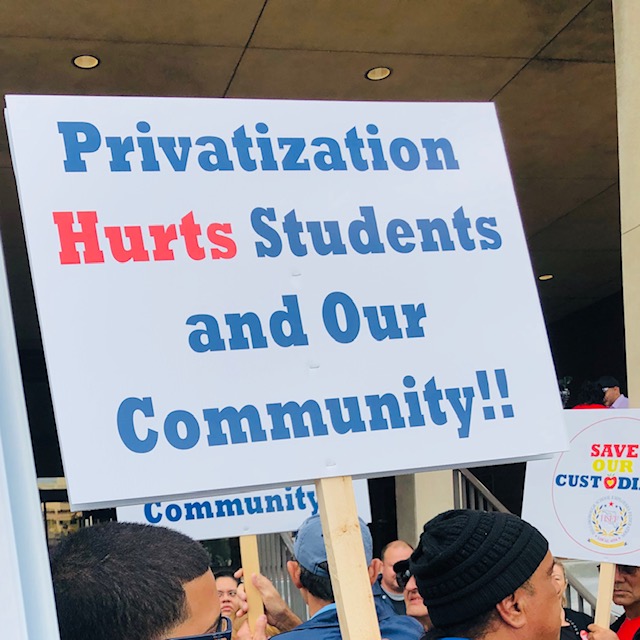 First and foremost the basis for our serious concerns surrounding the Request for Proposals (RFP) that has been generated for Custodial Operations all starts with HCPS policy. The policy manual has clear general provisions for RFP definitions and the practicality of the RFP.
Download:

BACKGROUND Espanol.pdf
TALKING POINTS, MYTHS & TRUTHS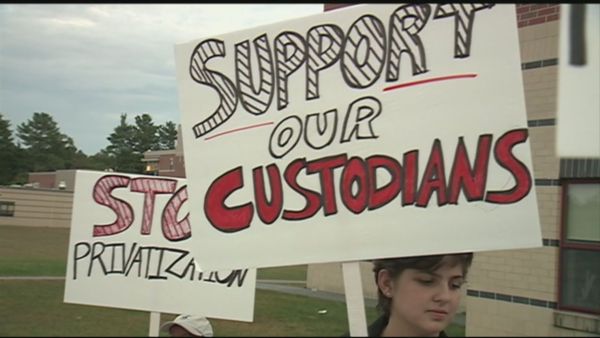 Understand the Truth of Privatization  Hillsborough County School District custodial staff were informed Friday March 8, 2019 that their jobs could be taken over by a private company in the coming months.

RELATED DOCUMENTS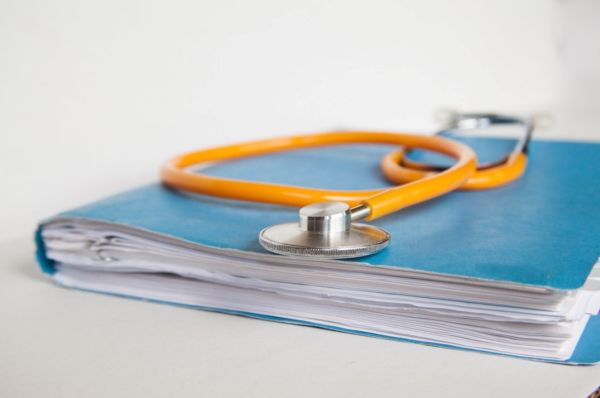 HCPS Request For Proposals for Custodial Services  Phase I of Gibson Report (See Pgs. 12-16)  Phase II of Gibson Report (See Pgs.

Page Last Updated: Aug 01, 2019 (08:12:00)